AQUA FRESH RO 12500/-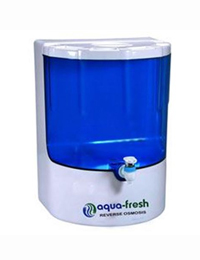 | | | |
| --- | --- | --- |
| Features | : | Sediment Filter ,Post-Carbon Filter, Pre-Carbon Block Filter, Reverse Osmosis, Water Filtration Process, Mineral filter |
| Purification Technology | : | RO |
| Type of Water Purifier | : | Storage |
| No of Purification stages | : | 6 |
| Installation | : | Table Top, Wall Mounting |
| Storage Capacity | : | 10 Litre(s) |
| Color | : | White with Blue |
| WxDxH | : | 419x259x304 |
| Weight | : | 8 kg |
| Warranty | : | 1 Year(s) |
| Price | : | Rs 12,500/- |
50 LPH WATER PURIFIER / Price 38000/-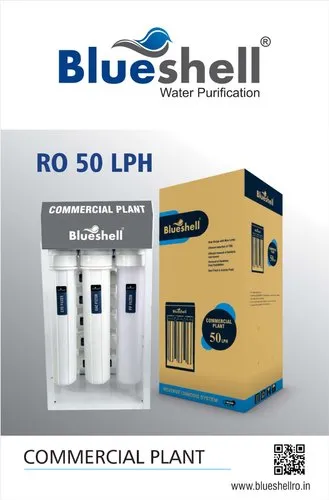 | | |
| --- | --- |
| Installation | Wall-mount cum Counter-top water purifier |
| Purifying Technology | RO+uv |
| Recommended for | Anti-bacteria 3-in-1 Silver Doser, Taste Conditioner and Activated Carbon as post treatment of RO, to enhance the shelf life & taste of water. |
| No of Stages | 6 (1+5) |
| Purification Capacity | Up to 50-60 lph |
| Input Voltage | Built-in SMPS to operate from 120~280 V AC for erratic voltage supply |
| Raw water input Tds | <3000 ppm |
| Dimensions | W 335 D 235 H455 |
| Purification Modules | Sediment filter, Chemi-Block, post Guard, RO Membrane, UV , Taste Adjuster |
| Price | 45000/- Offer price 38000/- |
AQUA GRAND+ / price 12500
| | |
| --- | --- |
| Installation | Wall-mount cum Counter-top water purifier |
| Purifying Technology | RO+UV+UF+TDS |
| Recommended for | Anti-bacteria 3-in-1 Silver Doser, Taste Conditioner and Activated Carbon as post treatment of RO, to enhance the shelf life & taste of water. |
| No of Stages | 7 (1+6) |
| Purification Capacity | Up to 10-20 lph |
| Input Voltage | Built-in SMPS to operate from 120~280 V AC for erratic voltage supply |
| Raw water input Tds | <3000 ppm |
| Dimensions | W 335 D 235 H455 |
| Purification Modules | Sediment filter, Chemi-Block, post Guard, RO Membrane, UV , Taste Adjuster |
| Price | Price 18000/- Offer price 12500/- |
RO 25 LPH / Price 20000*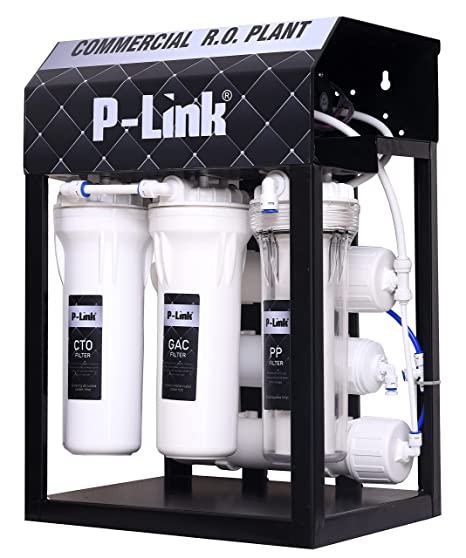 | | | |
| --- | --- | --- |
| Installation | : | Wall-mount cum Counter-top water purifier |
| Purifying Technology | : | Reverse Osmosis Technology |
| Recommended for | : | Anti-bacteria 3-in-1 Silver Doser, Taste Conditioner and Activated Carbon as post treatment of RO, to enhance the shelf life & taste of water. |
| No of Stages | : | 6 (1+5) |
| Purification Capacity | : | Up to 25 lph† |
| Input Voltage | : | Built-in SMPS to operate from 120~280 V AC for erratic voltage supply |
| RO Filteration | : | Can Attach with Water Cooler or Dispenser |
| Dimensions | : | W 335 D 235 H455 |
| Price | : | MRP 20000/- Offer price 17500/- |
under sink RO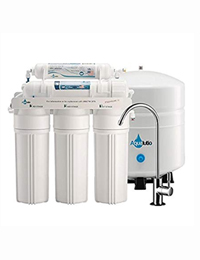 RO : Unique RO technology removes excess TDS, blocks dissolved impurities and chemical contaminants, while retaining essential minerals in the drinking water.
Space Saving Design : Best suited for homes with space constraints, the purifier carries an elegant compact design, making it convenient to be placed under the sink.
Self-cleaning System : The unique technology prevents accumulation of dissolved salts like calcium and magnesium on the membrane by auto-cleaning regularly, thus enhancing its service life and improving water flow.
Storage Capacity : Enhanced storage capacity of 12 liters to ensure you never run out of pure drinking water.
High Pressure Switch : The switch auto shuts off the pump and stops the flow of water once the storage tank is full.
Warranty : The goods are warranted against defects arising from faulty designs, workmanship and materials for 12 months from the date of installation or 15 months from the date of sale, whichever is earlier. T&C apply.
TECHNICAL SPECIFICATIONS :
DIMENSIONS MM (WXDXH) : 370 x 190 x 470
WEIGHT : 14.50 kgs
INSTALLATION TYPE : Under the Sink
STORAGE CAPACITY : 12 Litres
EURO HOT AND COLD / Price 18500/-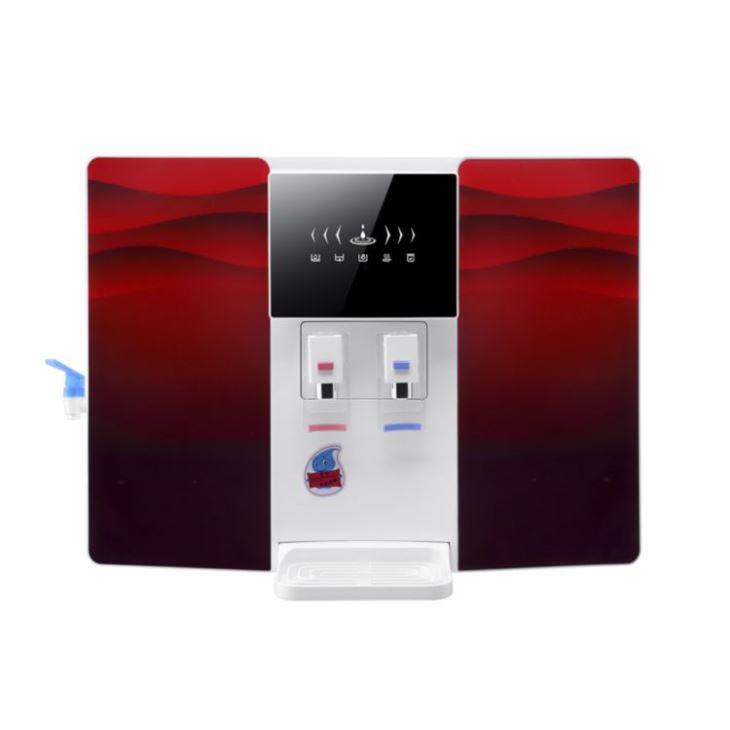 MRP 22000/- Best price 18500/-
Smart Features
Alkaline RO water purifier :- Alkaline filter cartridge maitains pH level to give you alkaline water which supports immune system , a healthy skin and body hydration.
Fruits & Vegetable Detoxifier :- This machine generates ozone with the help of an Ozonator to remove pestisides and other harmful chemical impurities from fruits and vegetables.
Cold drinking water :- Drink cold water direct from RO machine.
Hot boiling water :- No need to boil water for tea & coffee , 99 degree hot water available at just a finger touch.
Child lock for Hot water :- This machine has a feature to dispense hot water safely specially for small children.
Inbuilt 7 liters water storage :- No need to store purified water, this machine has a inside 5 liters of normal storage, 1.2 liters of hot and 0.7 liters of cold water storage.
Technical Specifications :
Cooling power 60 Watt / hr, Heating 550Watt / hr & RO 30 Watt / hr only.
Water Cooling Capicity 0.7 Ltr in Every 30 Minutes.
Water Heating Capacity 1 Ltr in 5 minutes.
LED Display Screen to Monitor Machine Status.
Purifying water TDS & Hot water Temperature Display on Screen.
Dual mode table top / wall mounting.
Intelligent Auto Membrane Flushing once in every hour.
Five Stage Standard Water filtration :-
Polipropilen 5 micron filter cartridge to remove physical impurities from raw water.
Granuals active carbon filter,it removes odor , smell and colour from raw water.
Carbon block filter it removes clorin and organic impurities from raw water.
Reverse Osmosis membrane removes desolve impurities from raw water.
Alkaline and mineral cartridge which gives us healthy drinking water.
IRON REMOVER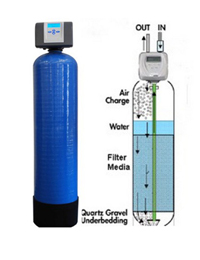 PRICE 48,500 /- incl. of all taxes
Filtration Technology
The iron filter contains a bed of silex and birm media through which the raw water passes and in the process all the physical impurities and iron contents upto 5 ppm are being removed.
No more red spot on taps, showers & sanitary fittings
Increases the life of GI pipelines/bathroom tubs & fittings
Prevents clogging of showers & faucets
Healthy teeth
Prevents iron borne skin diseases
Spotless utensils
Increase life of clothes
Aqua Jade RO+UV Water Purifier / Price 14000/-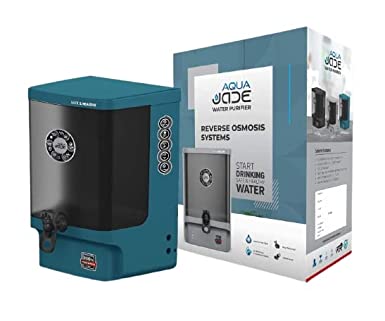 | | | |
| --- | --- | --- |
| Storage Tank Capacity | : | 10 Litres |
| 7 stages Purification | : | 1.Pre-Candle, 2.Sediment cartridge, 3.Activated Carbon, 4.RO,5.UF, 6.UV, 7.TDS Minimiser |
| RO Membrane | : | 1812-80GPD |
| Minimum Inlet Water Pressure | : | 0.3 kg/sq cm |
| Maximum Inlet water Pressure | : | 2 kg/sq cm ( if input water pressure is more than 2kg/sq cm , install PRV before the Unit) |
| Input Voltage | : | 160-300V AC ( 50Hz) |
| Operating Voltage | : | 24 vdc |
| Input water Temperature | : | Min 5 Celsius & Max 50 Celsius |
| Total Dissolved Solids (TDS) | : | Up to 2000 ppm |
| Total Hardness | : | 500 ppm (max) |
| Rejection of TDS | : | Up to 95% |
| Recovery | : | Up to 25% |
| Dimensions (mm) | : | L 415 W 265 H 524 |
| Weight | : | 9.5 kgs |
| NPower rating | : | 30 W |
| Warranty | : | 1 Year(s) |
| Price | : | Rs. 16,800 /- Best price 14000/- |
15 LPH RO System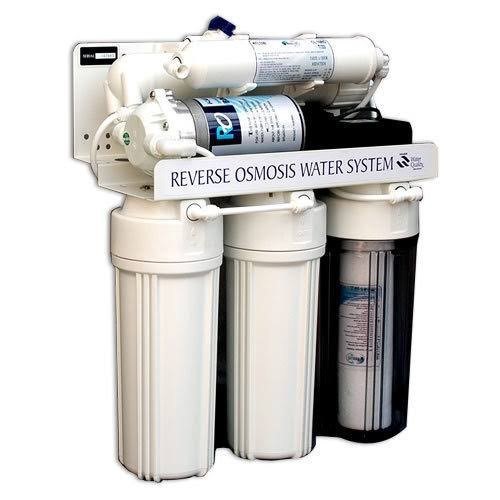 | | | |
| --- | --- | --- |
| Features | : | Sediment Filter ,Post-Carbon Filter, Pre-Carbon Block Filter, Reverse Osmosis, Water Filtration Process, Mineral filter |
| Purification Technology | : | RO |
| Type of Water Purifier | : | Storage |
| No of Purification stages | : | 5 |
| Installation | : | Table Top, Wall Mounting |
| Color | : | White with Blue |
| WxDxH | : | 419x259x304 |
| Weight | : | 8 kg |
| Warranty | : | 1 Year(s) |
| Price | : | Rs 8,500/- |
PUROSIS RO+ALKALAINE MRP 17990/-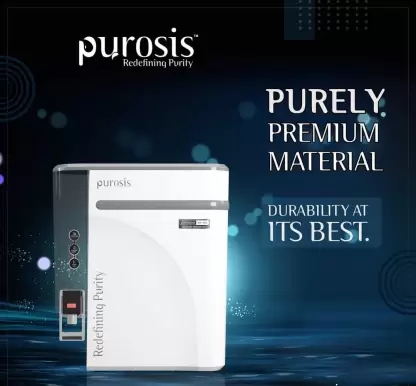 Stages of Water Purifcation
- Stage 1: Removes fine suspended particles such as dust, dirt, mud & sand from water.
- Stage 2: PC-Block: Reduces excess chlorine & organic impurities in water while absorbing bad taste & odour
- Stage 3: RO Membrane: Reduces TDS, hardness, pesticides & heavy metals like arsenic, lead & mercury. Eliminates viruses,bacteria, protozoa & cysts.
- Stage 4: Mineral Guard™: Retains essential natural minerals like Calcium & Magnesium in water
- Stage 5: Taste Adjuster: always provides sweet tasting water irrespective of the water source
Product Specification
Applicable TDS Range: up to 3000 mg/liters
Water Flow Rate: RO Path - 200 to 250 ml/minute
Input Water Pressure: 0.3 to 3.0 kg/cm2
Input Water Temperature:10 - 40°C
Input Water Chlorine (Max):0.2 mg/liters (max.)
Input Water Iron:0.3 mg/liters (max.)
Input Water Turbidity (Max):5 NTU
Operating Input Voltage: Input 230 VAC / External AC-DC Adaptor, 24 V DC, 2.5 Amps
Purosis RO+UV Water purifier
MRP 17990/-
Nextech P90 RO+UV / PRICE 21000/-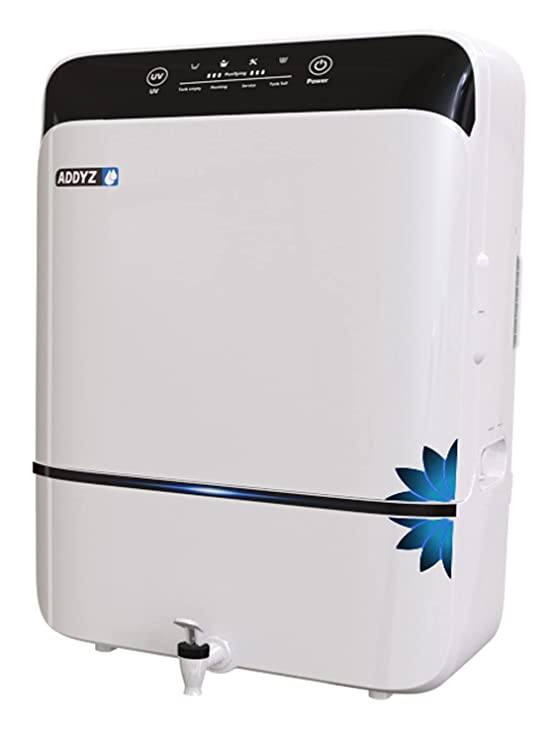 | | | |
| --- | --- | --- |
| Installation | : | Wall-mount cum Counter-top water purifier |
| Purifying Technology | : | RO+UV+UF |
| Recommended for | : | Anti-bacteria 3-in-1 Silver Doser, Taste Conditioner and Activated Carbon as post treatment of RO, to enhance the shelf life & taste of water. |
| No of Stages | : | 6 (1+5) |
| Purification Capacity | : | Up to 20 lph† |
| Input Voltage | : | Built-in SMPS to operate from 120~280 V AC for erratic voltage supply |
| Raw water input Tds | : | <3000 ppm |
| Dimensions | : | W 18.5'' D 12.25'' H 25.5'' |
| Price | : | 21000/- Offer price 16000/- |
AQUA MARS RO / PRICE 9500/-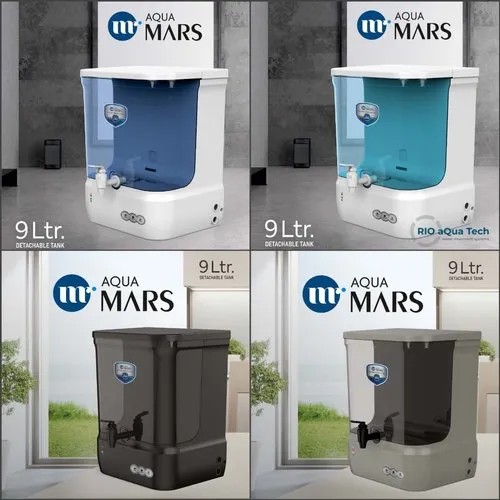 | | |
| --- | --- |
| Installation | Wall-mount cum Counter-top water purifier |
| Purifying Technology | RO |
| Recommended for | Anti-bacteria 3-in-1 Silver Doser, Taste Conditioner and Activated Carbon as post treatment of RO, to enhance the shelf life & taste of water. |
| No of Stages | 7 (1+6) |
| Purification Capacity | Up to 10-20 lph |
| Input Voltage | Built-in SMPS to operate from 120~280 V AC for erratic voltage supply |
| Raw water input Tds | <3000 ppm |
| Dimensions | W 335 D 235 H455 |
| Purification Modules | Sediment filter, Chemi-Block, post Guard, RO Membrane, |
| Price | Price 12000/- Offer price 9500/- |